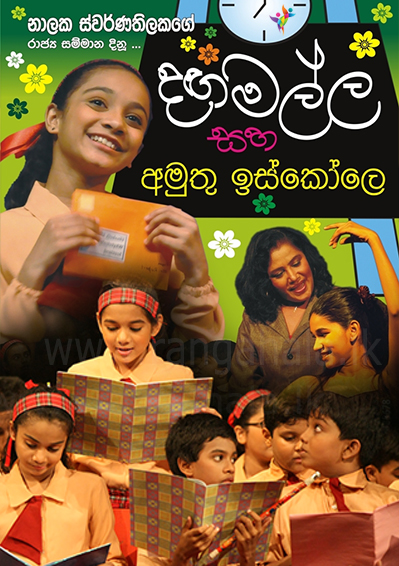 Will be showing on future
For more info :
The show is based on the famous novel by Enid Blyton – 'The Naughtiest Girl in School'. The drama will consist of 15 child artists and several popular mainstream artists like Kusum Renu, Malkanthi Jayasinghe, Ramani Siriwardena, Nilmini Sigera and Sanjeewa Upendra.
The music will be conducted by Nuwan Vithanage, Choreography by Harshika Ratnayake, Lighting by Ranga Samarakoon and Stage Manager will be Ashoka Weeratunga.
කුසුම් රේණු, නිල්මිණි සිගේරා, රමණි සිරිවර්ධන, සංජීව උපේන්ද්‍ර, මල්කාන්ති ජයසිංහ සමඟ ළමා රංගන ශිල්පීන්  රැසක් රඟන නාලක ස්වර්ණතිලකගේ අතිශයින්ම ජනපි‍්‍රය වූ නිර්මාණයක් වන "දඟ මල්ල" සහ ''අමුතු ඉස්කෝලේ''