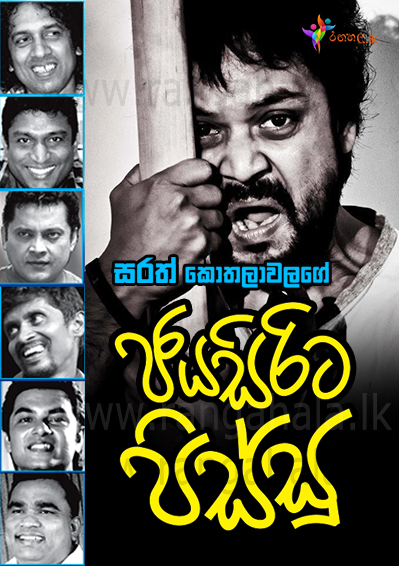 Written, Produced & Directed by Veteran Actor Sarath Kothalawala,
Pubudu Chathuranaga, Dharmapriya Dias, Janka Kumbukage, Saman Hemarathna, Niroshan Wijesinghe, Dimuthu Chinthaka & many other artist will perform in the play while Wimaljith Dombagahawatta compose the music and handled stage management. Stage settings by Premalal Liyanage & Neel Rohana Hewavitharana. Make up to be handled by Saman Hemarathna while costume design by Pushpa Samanthi Kothalawla. "Jayasirita Pissu" is lit up with the lightings and sound managements of Mihindu Madushanka.
Tel: 071 860 5991, 077 443 5500 Please Contact these numbers to make arrangements to stage this drama in your location.