Dramatist
Sir John de Silva
He subsequently wrote and produced several historical and religious plays drawing from nurti and nadagam traditions. These include Siri Sangabo (1903), Sri Vickrama Rajasinghe (1906), Devanampiya Tissa (1914), Vihara Maha Devi (1916) and Dutugemunu. He also scripted Ramayana, Sakuntala, Vessanatara, Uttara Ramacharitaya, Ratnavali and Nagananda.
de Silva staged his early plays at the Public Hall (later the site of Empire Cinema) with the Sinhala Arya Subodha Natya society. He later formed the Vijaya Ranga society and staged his plays at the Gintupitiya Theatre. de Silva died on January 28, 1922. Read More »
Prof. Ediriweera Sarachchandra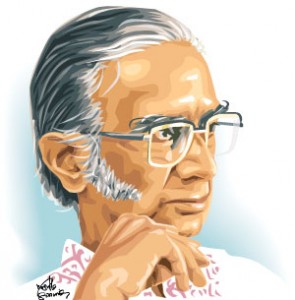 Sarachchandra produced his first stylist play Maname in 1956 to widespread acclaim. Maname is generally considered the first real Sinhala drama, signaling the transition from the Nadagam or folk drama to the modern theatrical drama format. It was praised especially for drawing influence from the traditional nadagam play style. He continued as a playwright, developing his play Sinhabahu in 1961, which is widely considered as his best work. Most of his plays were adaptations from Buddhist Jathakas or Sinhala folklore giving his work instant and lasting popularity with the population that identified with their roots. Read More »
Chitrasena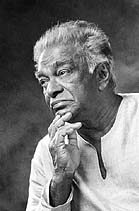 Amaratunga Arachige Maurice Dias alias Chitrasena was born on January 26, 1921 at Waragoda, Kelaniya in Sri Lanka. His father was late Seebert Dias, well known actor/ producer of the 20s and 30s, founder and instructor for the Colombo Dramatic Club, producer of John de Silva plays, luminary in the theatrical circles of the day, and was a pioneer actor/director of Shakespearean dramas in Sinhala and English. Chitrasena was encouraged by his father from a young age to learn dance and theatre. Read More »
Henry Jayasena
While with PWD, Jaysena created many of his most famous plays, Pawkarayo (1958) Janelaya (1962), Thavath Udesenak (1964), Manaranjana Wedawarjana (1965), Ahas Malilga (1966), Hunuwataye Kathawa (1967), Apata Puthey Magak Nethey (1968), Diriya Mawa (1972), Makara (1973) and Sarana Siyoth Se Puthini Habha Yana (1975). Before retiring from government work, he also served as Deputy Director for the National Youth Services Council (Arts and Sports Division) and the Sri Lanka Rupavahini Corporation (Programmes Division).
Mahagama Sekara
Mahagama Sekara (7 April 1929 – 14 January 1976) is one of Sri Lanka's well known poets and was a significant figure in Sinhalese poetry. He was also a teacher, lyricist, playwright, novelist, artist, translator and a filmmaker. Sekera is best remembered as a poet and songwriter with several of his works even becoming popular songs in Sri Lanka. His works occasionally have an introspective Buddhist influenced outlook. His poems and songs remain widely quoted on the island nearly thirty years after his death. His demise at the age of forty-seven was considered a tragic loss by many in Sri Lankan literary circles. Read More »
Prof. Ashley Halpe
Prof. Ashley Halpe became a Professor of English at the tender age of 31 thus becoming the youngest professor in the country. He is currently the most senior Professor of English, and can fittingly be described as the doyen of English Education in Sri Lanka.
Professor Halpe's contribution to the corpus of work is substantial and of lasting value. He served in academia holding many positions including those of Dean, Faculty of Arts at the University of Peradeniya, Head of the Department of English for over twenty-five years and concurrent Head of Fine Arts for several years and as visiting professor in numerous foreign universities. Read More »
Somalatha Subasinghe
Throughout history, an innumerable (uncountable) number of literary and artistic creations have been bestowed on us in the form of dramas, songs, films, books……
However, only a handful of these creations have been aimed at children who are considered as the future of the country, requiring proper nurturing and guidance through high quality artistic material.
When we consider the aesthetic sector in Sri Lanka, we come across a veteran dramatist who has produced quality material for children as well as adults. She has done a lot in the area of children's theatre; perhaps some of the best dramas for children may have been presented by her. Read More »
Gamini Haththotuwegama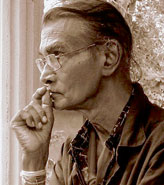 He is recognised as the father of modern street theatre in Sri Lanka. His students have moved from the street to the stage, from stage to television and some even to the silver screen. They owe much to Gamini Haththotuwegama, who, even after many decades of political theatre, does not seem to have moved at all. In his mid sixties now, the man remains in the street, metaphorically and literally.
He was maybe a couple of years senior to my parents at the Peradeniya University, and they called him "GK". Some refer to him as "Hatha", some as "Gamini" and others like myself, "Haththa". My first recollection of this effervescent man goes back to at least thirty years.
Parakrama Niriella
After journeying from district to district covering most parts of Sri Lanka Janakaraliya conducted by Parakrama Niriella, Amitta Weerasinghe and Dilip Rohana has returned to Homagama after eight years. Janakaraliya mobile theatre has now been installed at the Urban Development Authority premises in Homagama adjacent to High Level road. A lengthy drama festival has been arranged for school children and general public from June 23 to July 13.
Dharmasiri Bandaranayake
Veteran dramatist and film maker Dharmasiri Bandaranayake analyses the present crisis in arts and culture in Sri Lanka as a failure of the attempts made up of intellectuals and artists to salvage Sri Lanka from the present predicament since first decade of the 21st century.
Commenting on the theatre in Sri Lanka, Dharmasiri Bandaranayake is of the view that the latest trend in theatre is that theatre, cinema can be used for the purpose of spreading the message of peace since the peace process commenced in 2005. Read More »
Dayananda Gunawardena

Gunawardena was born in Halgampitiya in Gampaha, where his father Don Simon was an English Teacher. He completed his schooling from the Government school, Ugampola (1943–46) and Government Secondary School, Veyngoda (1946–51). In 1951, he joined the Ananda College, Colombo. While at school, he was active in many societies such as the drama society and was the Junior Cadet Captain and served as the vice-president of the college geographic society. He was awarded the D. B. Jayatilleke Literary Award and the Amarasena Art Award (both in open categories) while studying at Ananda College. In 1957, he joined the University of Peradiniya and completed his General Arts Qualifying Examination (subjects taken: Sinhala, Geography and Economics).Read More »
Priyankara Ratnayake
Priyankara Ratnayake is a senior lecturer of the Department of Drama and Theatre and Image Arts of the University of Kelaniya. He took a day off from the busy environment of his department to talk about his second creation `Thatu Ewith' which is to be staged at Lumbini theatre, on May 17 at 7.00pm and 18 at 4.00pm/7.00pm. Priyankara produced `Thatu Ewith' after a five year's pause of 'Oedipus' in 2002. Read More »